At Croteau Real Estate Services we have a relationship with local Las Vegas companies, and highly recommend their services. Regardless of your need, the following companies are great sources of reference and have exhibited the highest levels of customer care and client satisfaction. Don't forget to tell them how you heard about them, we like our partners to take care of you like we do.
Our affiliated law firm Roger P. Croteau & Associates, LTD is available to all our clients for consultations regarding your new home purchase and the associated changes. Whether you need asset protection or a new will, want to establish or change your trust or need advice on what to do with your estate, Roger P. Croteau & Associates are the only law firm we suggest speaking to.
Roger P. Croteau
9120 West Post Road
Las Vegas, NV 89148
Call (702) 254-7775
---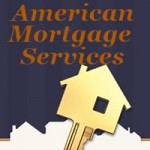 American Mortgage Services is our affiliated partner to handle all your mortgage questions and processing needs. Now that you have found the right house or property, find the right mortgage loan for your needs. Tom Payne at American Mortgage Services can help you with your new mortgage, refinance or reverse mortgage, and if now is the right time for you to change your mortgage, this is the company for you.
Trina Colon
4550 W. Oakey Blvd, Suite 105
Las Vegas, NV 89102
Call (702) 210-7775
---
Conner Structural Inspections is the ideal company to inspect your new home or structure before making your final decision to purchase. All structures need an inspection, make sure yours will be able to find the things that can cost you money in the long run. Matthew Conner is the structural inspector of choice for much of the Las Vegas valley.
Matthew Conner – Structural Inspector
8008 Pandur St.
Las Vegas, NV 89131
Call (850) 896-0968
---
Your new home or building may call for plumbing services. If that's the case we recommend you contact AllAces Plumbing. Their services are always exceptional and affordable. Jeff Lewis offers quality plumbing services for homeowners, contractors and property managers to keep all your plumbing systems in order.  From faucet and toilet repair to on demand water heaters and everything in between AllAces Plumbing is the company Las Vegas uses when they want the best value for their plumbing services.
Jeff Lewis – AllAces Plumbing
Las Vegas (702) 883-0121
Pahrump (775) 537-6229
---
American Family Insurance agent Ronald L. Cornell offers not just insurance policies, but also peace of mind. With your new home or property purchase, a new line of property or casualty insurance may be in order. Make certain you understand your needs and your policy by having an honest conversation with someone that has not only experience as an agent, but also as an adjuster.
Ronald Cornell, Agent
210 N Boulder Hwy, Suite 170
Henderson, NV 89015
Call (702) 579-7611
---
Protect your family's financial future with life insurance from Country Financial agent Travis Streck. He will take the time to evaluate your situation, before or after your home sell or purchase and explain the different policies you may need in thorough detail. No matter what your situation is, Country Financial offers a plan that can protect your family in the event of a catastrophe.
Travis Streck
2476 Village View Dr., Suite 160
Henderson, NV 89074
Call (702) 263-2934
---
Purchasing, selling, or investing in real estate means a lot when it comes to tax time. Make sure that you get maximum benefits with your real estate transaction by contacting the Certified Public Accountant like Lydia Salo at L. A. Salo, CPA, LTD to review your taxes immediately so that come tax time you are well prepared.
Lydia Salo, CPA
2625 Wigwam Pkwy, Suite 106
Henderson, NV 89074
Call (702) 898-1280
---
Whether you own a small business or just need someone to help balance your personal checkbook a bookkeeper like Christine Rawson of CKR Financial Services can help you keep your finances in order. From bank reconciliation to full-charge bookkeeping and even training on Quickbooks, CKR Financial Services will help you sort through your needs and find the right answer for you at a price you can afford.
Christine Rawson
3493 Villa Knolls South Drive
Las Vegas, NV 89120
Call (702) 810-1658
---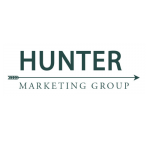 For all your website design, social media, search engine optimization, Internet marketing and video production needs, Autumn and Ben at Hunter Marketing Group can help you create a marketing campaign to drive traffic, convert leads into sales and increase revenues for your business.
Autumn Hood & Ben Laifsky
Seven Hills
Henderson, NV 89052
Call (702) 810-1658
---